High Commissioner's Address to the Perth USAsia Centre, Perth WA
21 September
"INDIA'S INTEGRATION INTO THE INDO-PACIFIC"
Thank you Gordon for your warm introduction. Thank you also to the US-Asia Centre for the invitation to speak.
I wish to acknowledge at the outset the traditional custodians of the land on which we meet tonight and to pay my respects to their elders past and present. I also acknowledge all Aboriginal and Torres Strait Islander people present this evening.
It is my pleasure to speak in Perth this evening. I feel there is an appreciation of India here, more than in other Australian cities.
Looking out from Cottesloe Beach, you look directly over the sea to India.
You can appreciate the economic importance of the Indian Ocean as ships sail down the coast and dock in Fremantle Harbour.
And the Indian community here is strong – with around 50 000 Indian migrants and counting.
But across Australia it seems that our understanding of India is overly simple.
If I ask someone on the street their impressions of India, the answer is usually of cricket, Bollywood and curry.
Some may also talk of India's massive population and poverty, but also of its growing economy and well-developed IT industry.
In the almost two years I have lived there, India has continued to surprise me. It is modern, dynamic and rapidly developing. It is bold, ambitious and youthful. It is complex and challenging and full of opportunities.
So – to set the frame for the discussion this evening on India's integration into the Indo-Pacific – I want to tell you a little more about the India I am coming to know. About India today and what it has to offer. About its role in the Indo-Pacific region we share. And more importantly, about why it all matters.
Domestic politics
I want to start with the big political story of India today.
Consider this picture. This shows India's 29 states. [Slide 1]
The saffron states are governed by the Bharatiya Janata Party or BJP - Prime Minister Modi's party.
The blue states represent Congress, the party of the Gandhi-Nehru dynasty, which for many decades since independence was considered the dominant political force in India.
This picture is from 2000, a couple of years into the BJP's last tilt as Government under then Prime Minister Atal Vajpayee.
Now consider this map of India today. [Slide 2]
Under Prime Minister Modi, the BJP now claims power in 17 of India's 29 states. From its days as a party on the margins of India's politics, the BJP has seen a massive surge in its popularity and influence. And the map of India has slowly been painted saffron.
In March in India's largest state, Uttar Pradesh – a state of well over 200 million people – the party won a whopping 325 of the 403 seats available.
In July, the BJP won elections for both President and Vice President. With Modi as Prime Minister, this means they now control the three most senior positions in India.
Of course politics is a volatile business, and what seems certain today can change dramatically tomorrow. Even so, it is clear that the story of India today is the story of Prime Minister Modi and his BJP government.
Modi is in a commanding political position. Among other things, he is using that position to drive an ambitious economic reform agenda and to take up a more activist foreign policy.
Both these have implications for Australia and the broader Indo-Pacific.
Economic reform
Ultimately, the extent of India's status and influence as a major power will rest on the success of its economy.
By 2030, India is projected to be the third largest economy in the world, with the world's largest population.
Despite some recent slowing, India is still the world's fastest-growing major economy, with medium term annual growth projected at around 7-8%.
It is also the youngest. Every month, more than 1 million young people turn 18. Every month. They are increasingly tech savvy and aspirational. And they will need skills, education and jobs.
We are also seeing massive urbanisation. About 10 million people from rural areas move to cities each year. By 2025, India will have 69 cities with a population of more than one million people.
This has driven an increasing demand for reliable, diverse and cost-effective energy. India is set to overtake China as the principal source of global energy demand in the 2020s.
Size alone will drive growth in its own right. But the right economic framework and policies will be essential for India to achieve its full economic potential.
Reforms such as the introduction on 1 July this year of a nation-wide GST will be game-changing for the Indian economy.
Not only will the GST harmonise and unify tax regimes between states, it will inevitably improve the government's revenue collection and create incentives for more people and businesses to enter the formal economy.
Tougher structural challenges remain in areas such as land and labour reform. And while India has made dramatic strides in opening up its economy to foreign investment, liberalising its trading regime will inevitably drive efficiencies in the economy and accelerate growth.
For Australia, India's growth opens opportunity.
Australian resources and expertise can help power India's development, our agriculture sector can contribute to India's food security, our education services can help train the next generation of Indians.
India is already Australia's fifth largest export market. But with two-way trade at $20 billion, there is clearly much further we can go.
The global economy is moving away from manufacturing-led growth. Innovation and technology will be productivity and growth drivers of the future. India is developing in a very different way and in a different world to the East Asian economies of 20 or 30 years ago.
So we need to think anew about where our future strengths lie, and how we can harness the opportunities this presents.
Work is now underway on an India Economic Strategy, announced by Prime Minister Turnbull during his visit to India in April this year. The former High Commissioner to India and Foreign Affairs Secretary, Peter Varghese, is leading this work. It will consider how we might set ourselves up to build a strong economic relationship with India to 2035. It is a timely and important piece of work.
Foreign policy
The other driver of Australia's deepening interest in India, and one which is most pertinent this evening, is its foreign policy direction.
I welcome the launch of the Perth USAsia Centre's publication, Realising the Indo-Pacific: Tasks for India's Regional Integration. Indeed I was delighted to participate in its launch last month in New Delhi.
India's greater engagement in the Indo-Pacific matters to us and to all countries in the region.
Earlier this year at the Shangri-La Dialogue [CHECK] Prime Minister Turnbull outlined the type of region Australia wants to be a part of – where might is not right, where transparent rules apply to all. A region which supports open markets and which is free from coercion.
With tensions rising on the Korean Peninsula even as I speak, these principles are as important as ever.
India and Australia have converging interests in the Indo-Pacific. Indeed, so evident is this convergence that we are seeing the bilateral security relationship take the lead on the economic relationship.
Since the reciprocal visits of Prime Ministers to each country in 2014, the pace of our defence and security engagement has picked up dramatically.
Unsurprisingly, our maritime relationship is at the forefront. Just three months ago, we conducted our second bilateral naval exercise – AUSINDEX – off the coast here in Perth. Last year alone we saw four Australian naval ships visit Indian ports en route to or from operations in other theatres. Our people smuggling and customs engagement is deepening, with the visit to Chennai of an Australian customs vessel Ocean Shield in May this year.
In other fields, we held our first Army Special Forces exercise in October last year and will hold another later this year.
In April, we concluded a security MOU on combatting International Terrorism and Transnational Organized Crime. We conducted our second bilateral navel exercise – AUSINDEX – off the coast here in Perth.
We look forward to holding a further iteration of the Australia-Japan-India Secretaries' level trilateral dialogue later this year. And we are hopeful of scheduling an Australia-India 2+2 dialogue in the same timeframe.
We are seeing all this supported at the political level, for example through more frequent ministerial visits in each direction. This year alone, the Prime Minister, Foreign Minister and Ministers for Trade, Education, Resources have visited as well as a number of Assistant Ministers. In return, we are seeing more Indian Ministers visit Australia including two visits by India's Energy Minister Piyush Goyal, in 2016.
Why does this matter? India's integration into the Indo-Pacific
At one level, the theme of the publication we are launching this evening – "Tasks for India's Regional Integration" – is a puzzling one. It suggests that India is not integrated into the Indo-Pacific. Viewed from Delhi, this would be a contestable proposition.
We are now seeing a more active and assertive foreign policy approach by India in the region. India's more active engagement is also underpinned by a clear alignment of values and strategic objectives between it and other major democracies in the Indo-Pacific.
And there is a greater confidence in articulating and asserting its foreign policy interests, as we have seen in India's recent responses to incursions across the line of control with Pakistan, or in its refusal to participate in the Belt and Road Initiative Forum.
The speed at which the India-US relationship has expanded – since signing the civil nuclear agreement in 2007 – is impressive and welcome. In 2016, the US designated India a Major Defense Partner, opening the path to greater technology access, and concluded a Logistics Exchange Memorandum of Agreement. This would not have been imaginable a decade ago.
Equally, Prime Minister Abe's visit to India last week – and the three previous annual Summits since 2014 – demonstrate strong momentum in the Japan relationship. Just as in the case of the US, the relationship now has a strong balance of strategic as well as economic elements.
For all that, it is fair to say that India's economic size and potential is not reflected in its exercise of comparable influence in the Indo-Pacific.
As a large democracy in the region, India can bring significant weight toward achieving those principles that the Prime Minister outlined. India's careful handling of the Doklam dispute with China has reinforced the value of India playing a greater role in the Indo-Pacific, in its bilateral relations but also in regional forums such as the East Asia Summit.
And there is more India can do on its economic integration into the region. It already has FTAs with ASEAN, Korea and Japan. The conclusion of RCEP will be just as important for India's closer economic engagement in the region as it will be for the trade and economic benefits it delivers.
The 'Indo-Pacific region' is still evolving. Power relativities in the region are shifting, particularly among larger powers such as India, China and Indonesia.
A settling point for these shifts may not come any time soon, so we need to find a way to deal peaceably with prolonged flux. We need to ensure that we manage challenges to international rules and norms, which are so essential to safeguarding the stability, freedoms and rights we now enjoy.
Strong and effective regional architecture will matter. But it, too, is evolving. The Indian Ocean Rim Association and East Asia Summit are important foundations. Equally important will be the web of small group mechanisms which will build understanding and collaboration among Indo-Pacific nations.
Every country will need to play its part in creating the Indo-Pacific of the future.
As India's economic weight grows, so will its strategic capability and ambition. As time goes on we can expect India to want to play a greater role in the region, and to see its interests as much broader than those captured by its immediate neighbourhood or by its major bilateral relationships.
Taking up such a role would also seem to be a natural corollary of Prime Minister Modi's foreign policy ambition. It is clear India will become a larger and more important partner for Australia in tackling the big strategic issues we face in the region.
For Australia, this is only to be welcomed.
Conclusion
India is clearly at an inflexion point – politically, economically and internationally. As a High Commissioner, it has been incredibly rewarding to watch developments. It is all the more rewarding to be a steward of the Australia-India relationship as we go from strength to strength.
India is a country we can work with. It is in our interests – and India's – that it engage more deeply and actively in the region.
So perhaps the task is as much for us, as it is for India, to seek its stronger engagement in the region.
I want to congratulate the Perth USAsia Centre for giving us the opportunity to consider these issues and look forward to the discussion.
Thank you.
Slide 1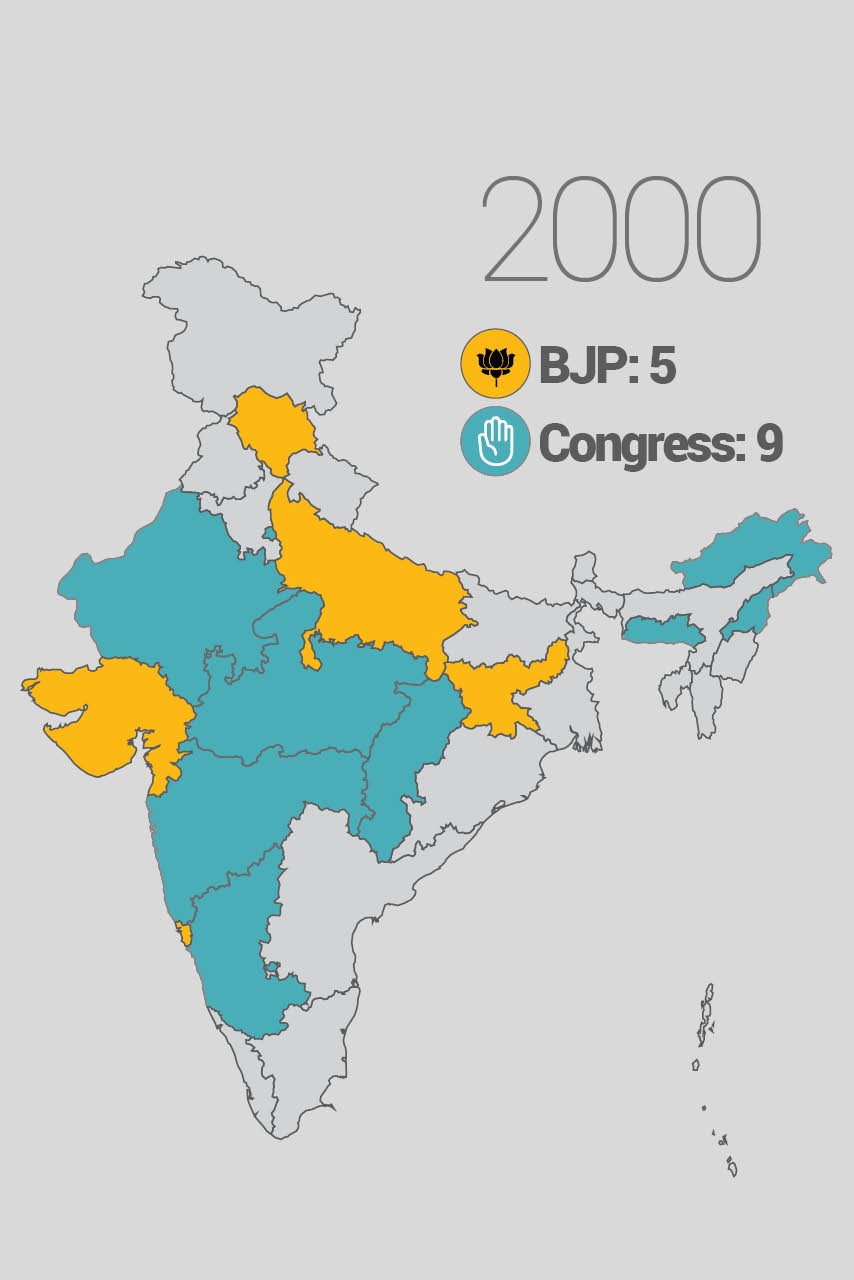 (Source: NewsFlicks)
Slide 2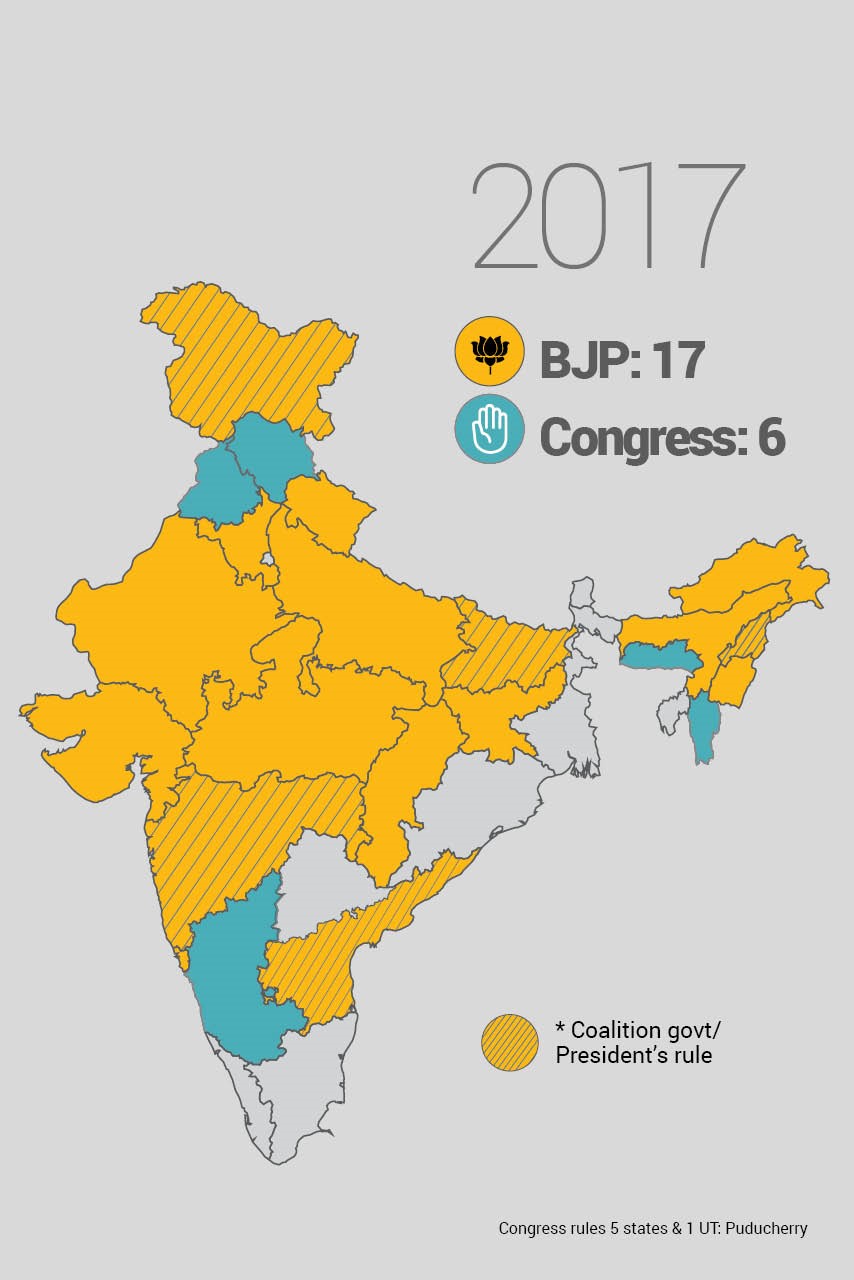 (Source: NewsFlicks)