Empowering India's rural youth and smallholder farming women through entrepreneurial spirit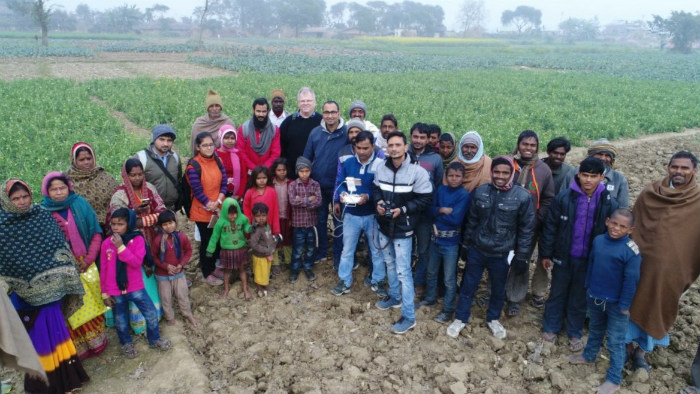 Young agricultural graduates from Bihar and West Bengal are identifying how best they can help empower smallholder farming women in an effort to introduce low-risk farming practices and increase on-farm profitability. This initiative is part of an Australia-India Council project "Developing innovative agri-entrepreneurship roles for young agri-professionals in West Bengal," and has the primary aim to help develop local village based agricultural information and capacity building services for the region's farming women. The project also aims to develop a sustainable model for providing technical and information services through engaging local rural youth in the provision of such services.
According to Project Leader from International Agriculture for Development Dr Jay Cummins, the project is already achieving positive impacts. "Our initial focus group workshops conducted by agricultural students and professionals from the Bihar Agricultural University, Uttar Banga Krishi Viswavidyalaya (UBKV University) and Satmile Farmers Club have identified the real issues and needs of farming women. This will allow the project team to develop localised services that will help build the skills of farming women so that they can make informed cropping management and marketing decisions that lead to increased economic prosperity" according to Jay.
Professor Ram Datt from Bihar Agricultural University is leading a team of post-graduate students and fellow University researchers. According to Ram, Issues to date identified through focus group studies attended by farming women, include a lack of awareness relating to best management practices for locally produced vegetable crops, concerns about health and safety in pesticide applications and a lack of identified opportunities to achieve market premiums. "Surprisingly the majority of farmers we spoke to had access to a smart phone but did not use it to access technical information" according to Ram. "Part of our future project plans will be to develop much-needed field identification guides for pests and diseases that farmers can access through their smart phones as well as design suitable communication platforms through What's App and Facebook" he concluded.
In West Bengal UBKV University's Professor Kaylan Das believes that the project will prove highly beneficial for local farming women as well as the University's students. "The project will allow our students to actively identify and design crop monitoring systems for farming women so that they too can make better informed decisions and introduce low risk farming practices to help increase farm household security and profitability". "It's all about providing farming women with the confidence and empowerment to adopt new technologies and help develop the entrepreneurial potential of our students" he concluded.