Captain Sheldon Williams recognised for 40 years' service in the Royal Australian Navy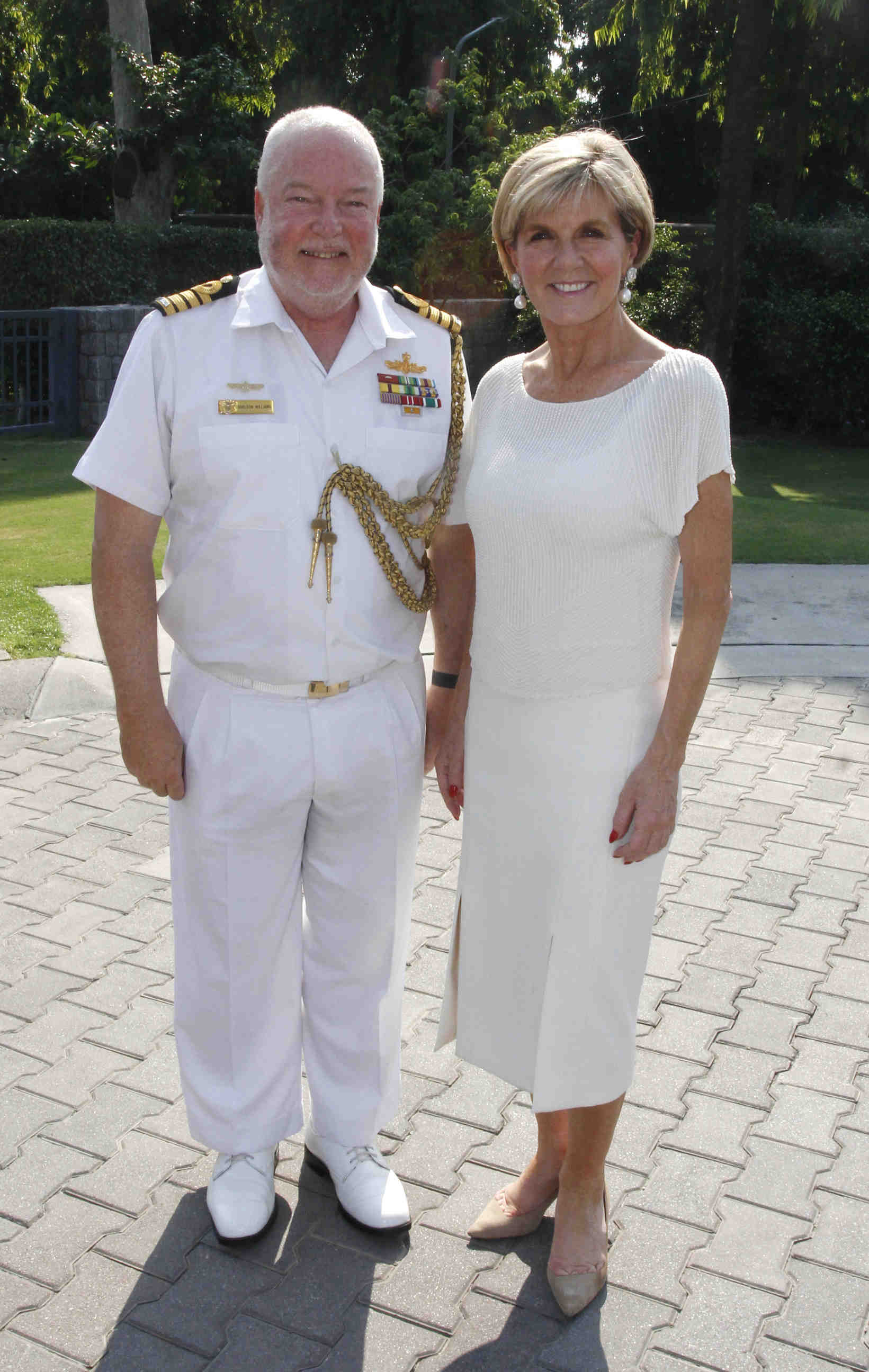 In recognition of 40 years' service in the Royal Australian Navy, the Foreign Minister Julie Bishop MP presented Defence Adviser, Captain Sheldon Williams RAN, with his Federation Star. The award recognises Captain Williams long and distinguished career as a maritime logistics specialist and is an acknowledgement of his service.
During his time in the Navy Captain Williams has had many seagoing and shore based postings. He conducted HMAS SYDNEY's world-circumnavigation in 1990, operational service in the Middle East and he has undertaken exchange positions with the US Navy. Captain Williams played an integral role in supporting the Australian Government's national humanitarian relief effort to the South East Asian Tsunami in 2004 and the Pakistan earthquake in 2005. He commanded the major Navy establishment HMAS CERBERUS, near Melbourne, and was Navy's Training Authority-Logistics in 2008-09.
A graduate of India's National Defence College, Captain Williams also holds Master's degrees from Deakin University in Victoria and the University of Madras. He is now posted to India as Australia's Defence Adviser.