High Comissioner Harinder Sidhu awards certificates to successful trainees at SETU
Kalpana, Priya, Kanchan, and Sarika were amongst the several girls in their community who thought that there was no life beyond the four walls of their house. For them, to be able to work and be financially independent was a distant dream. However, the NGO SETU (Skill and Empower the Un-Served), supported by the Australian High Commission changed that. Not only have they acquired skills in IT, tailoring and health care sectors, they have also secured employment and are now contributing to their household incomes, along with the male members of their families.
Australian High Commission partnered with the NGO earlier this year, in line with the Australian Government's commitment to improve gender equality and the empowerment of women through its Direct Aid Program. SETU set up a skill centre in Behrampur colony, NH-24, Ghaziabad, with an aim to provide skill based training in IT, tailoring and health care to 400 underprivileged women over the course of a year, improving their employment opportunities and financial independence.
Our High Commissioner, HE Ms Harinder Sidhu awarded certificates to the successful trainees to the first batch of 97 trainees who successfully completed their course. During the event, Ms Sidhu enjoyed the opportunity to interact with the girls, and encouraged them to continue their professional development. She also lauded the efforts of SETU in mobilising the community and providing skill-based training to the women.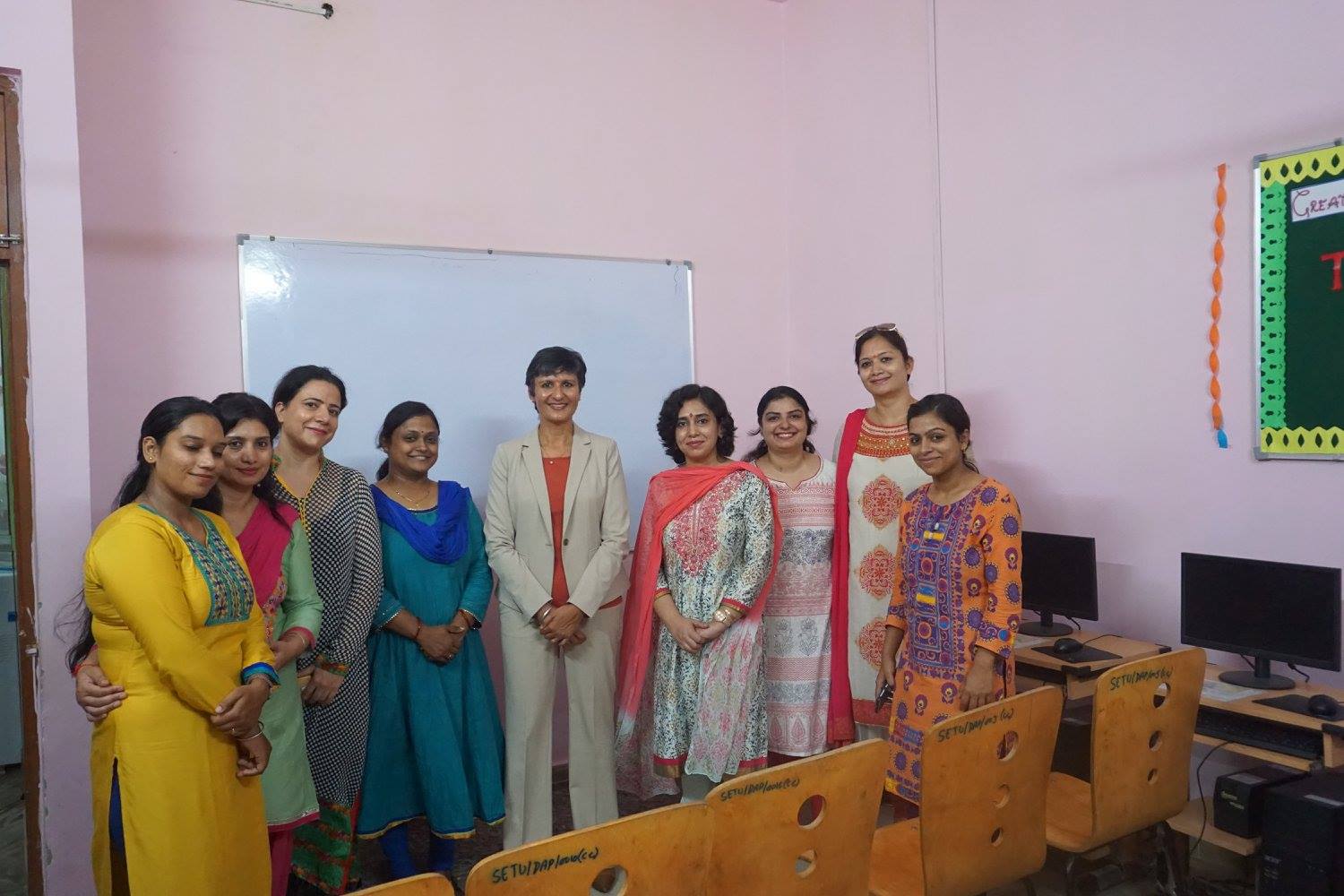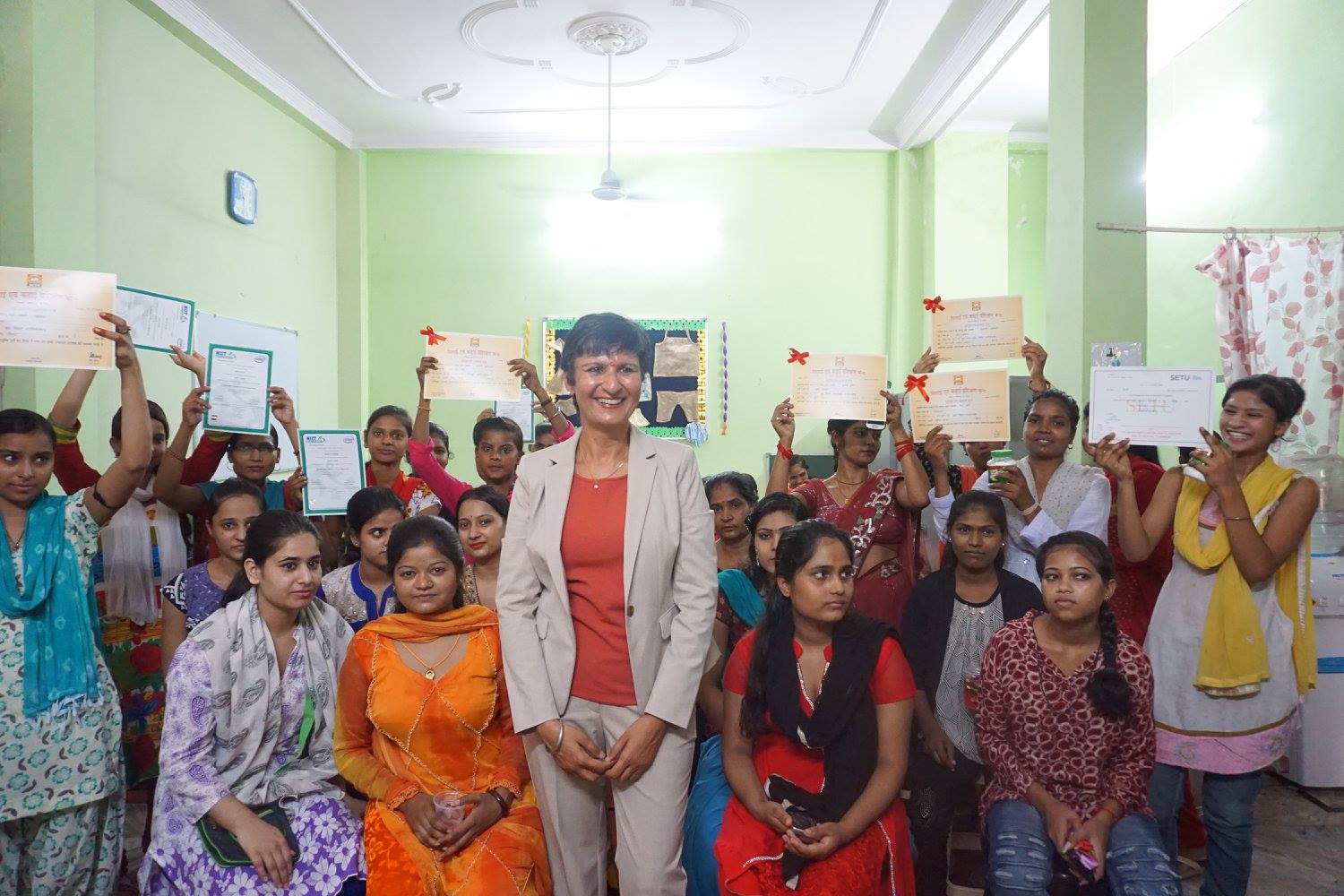 Here are a few case stories from the project:
Case Story 1: Priya, who is married and is 25-years-old, had a tough time convincing her family to let her join the skill-based training course at the SETU centre. Over time, with the help of the team at the NGO, she managed to convince her family to enrol her in SETU's IT course. Not only has she successfully completed the course, she has also acquired a job at the local private school as a computer teacher.
Case Story 2: 18-year old Kanchan joined the tailoring course at SETU's skill centre to support her family of 5. Her family could barely makes ends meet with her father's job as a small time street vendor. She is now self-employed and takes orders from nearby households, significantly increasing her household income.