Australia India Education Ambassador Adam Gilchrist inspires students on his visit to India
Former Australian cricketer Adam Gilchrist won hearts and inspired hundreds of young men and women on his third visit to India, in his role as the Australia India Education Ambassador.
Fortunate to have been able to combine two passions in his life- sports and education, thanks to his parents, Adam encouraged youngsters to follow their passions. He also emphasised on the need for blending sports and education citing his own example. "My parents made me complete my education through correspondence as I went to England for six months to play cricket at the young age of 17. Now that I am retired, I understand the value of that decision as I see my life as far more balanced due to education; he shared with students at an event at Delhi University.
Cricket in Action
Right after landing from Australia, Adam got into his cricketing shoes and geared up for a friendly match with the women's cricket team from Delhi University's Jesus and Mary College at the Australian High Commission in Delhi. The team, having recently won the first T20 intercollege tournament, gave a tough fight to Adam's team comprising of the High Commission staff and budding young women cricketers from Jammu and Kashmir.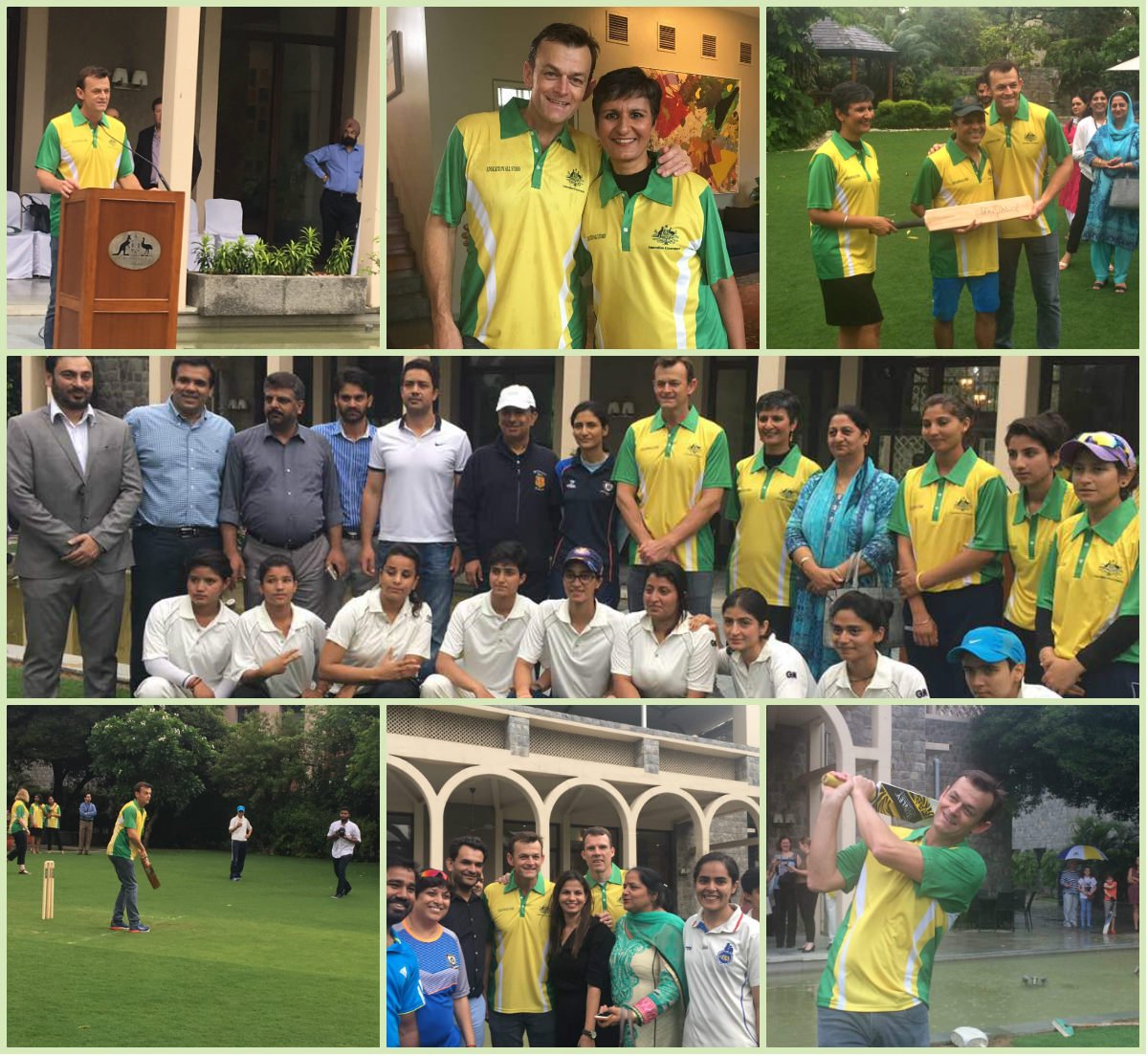 Sports Partnership
From the cricket field, Adam moved on to address a panel on the importance of sports education with former Indian cricketer Ajay Jadeja and High Commissioner Harinder Sidhu. Indian left-arm spinner Nilesh Kulkarni was also present at the panel discussion held at Federation of Indian Chambers of Commerce and Industry (FICCI)
While Adam stressed on the similarities between sports and education, and said that they both can go hand in hand together, High Commissioner Sidhu spoke about India being at the cusp of a boom in sport sector with growing appreciation of grassroots sports.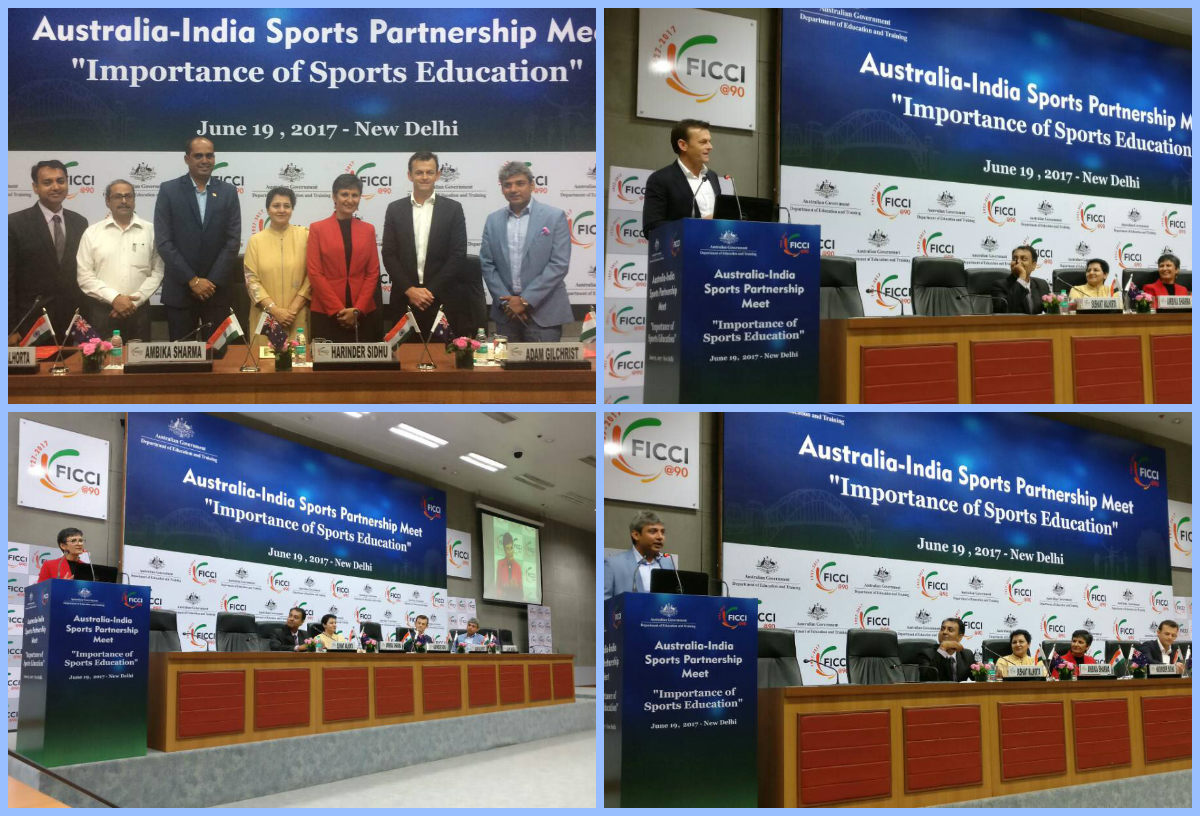 Life of a sportsman
Widely regarded as the greatest wicket-keeper batsman the game has ever seen, Adam interacted with his several fans at the Delhi University at an event organised by the Kirori Mal College and Australia India Institute, and shared anecdotes from his life as a sportsman. Our Deputy High Commissioner Chris Elstoft, Professor Dinesh Khattar, Principal Kirorimal college, Professor Amitabh Mattoo, Honrary Director, Australia India Institute at Delhi, were also present on the occasion.