Australian Federal Election
The 2019 Australian federal election will be held on Saturday 18 May 2019. If you are an eligible Australian citizen living overseas you can still participate but you need to be enrolled.
To enrol, check or update your enrolment details visit www.aec.gov.au. The deadline for enrolling or updating your details for the federal election is 8pm, Thursday 18 April 2019 (Australian time in the electorate you're enrolled).
Early voting will begin on Wednesday 8 May 2019 - see 'Services for Australians'
Alternatively, you can apply for a postal vote online now at www.aec.gov.au.
If you are overseas and unable to vote, complete an overseas notification form and return it to the AEC. Being overseas is a valid reason for not voting.
Latest News
Applications to sponsor a parent for a Sponsored Parent (Temporary) visa will be open from 17 April 2019. Once a sponsorship application has been approved, a sponsored parent will be able to apply for a Sponsored Parent (Temporary) visa. Applications for the visa are intended to open from 1 July 2019. For more information including sponsor eligibility criteria, number of places available and costs, please visit the Home Affairs website.
The Australian and Indian Navy concluded a two-week long bilateral maritime exercise named AUSINDEX on 14 April 2019. The third edition of the exercise which commenced on 02 April 2019 included a series of advanced warfare drills in all three dimensions comprising anti-submarine warfare exercises, air defense exercises, anti-surface warfare exercises including live-fire drills, replenishment at sea, and cross deck flying.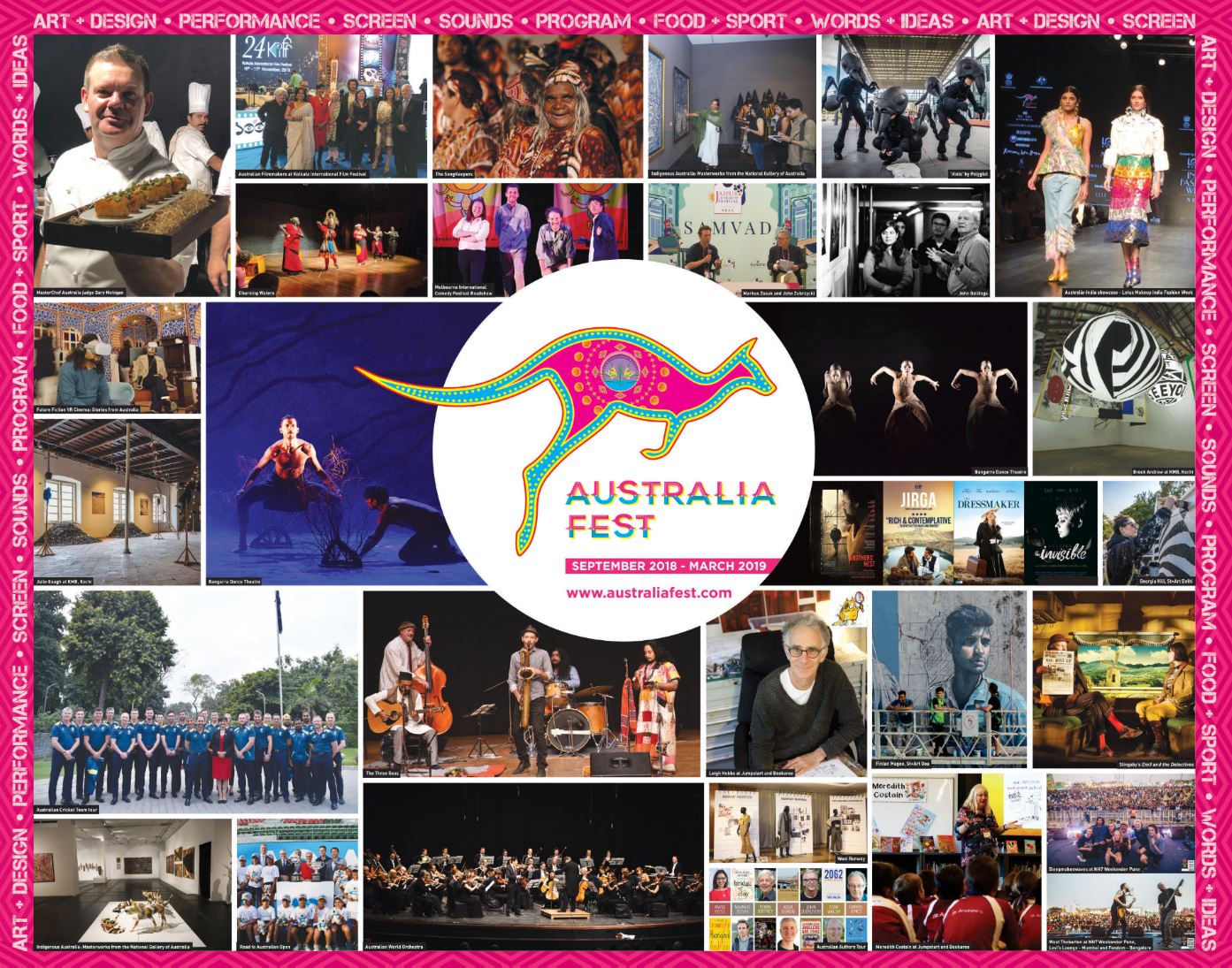 After a successful run across 20 Indian cities since September 2018, Australia Fest concluded with performances by internationally acclaimed Australian soprano and composer Deborah Cheetham in Mumbai and New Delhi. A leader in the Australian arts landscape for over 25 years, Deborah Cheetham shared her unique life story and the journey she has taken to discover her belonging. She presented Songs of Belonging featuring Australian and Indian performers - pianist Toni Lalich, tabla master Pandit Ashis Sengupta and the members of Rubiks Collective, one of Australia's most dynamic contemporary art music ensembles.
The Australian Government has endorsed the India Economic Strategy, including 10 short-term and 10 long-term priority recommendations and has agreed to an initial implementation plan across government. Here are some important links for more information:
Prime Minister Malcolm Turnbull released Australia's India Economic Strategy in Brisbane. The strategy, led by former DFAT Secretary Peter Varghese, is an ambitious plan to grow the economic partnership between India and Australia out to 2035.
Media release: India Economic Strategy | Full report is available at indiaeconomicstrategy.dfat.gov.au
Capturing India's economic transformation (video link or watch below)
Latest speeches by the High Commissioner
Latest Press Coverage