Latest News
Foreign Minister Julie Bishop's speech at the Indo-Pacific Oration
"Australia and India's bilateral relationship has continued to strengthen, especially in the strategic and security spheres," said Minister for Foreign Affairs, the Hon Julie Bishop MP, while delivering her second Indo-Pacific Oration in Delhi. "Our people-to-people links are also stronger than ever. Australian residents of Indian origin are the fourth largest group of Australians born overseas, representing close to half a million people, or almost 2% of our total population (this from the latest Census in 2016)," she added.
High Commissioner HE Ms Harinder Sidhu awards certificates to successful trainees at SETU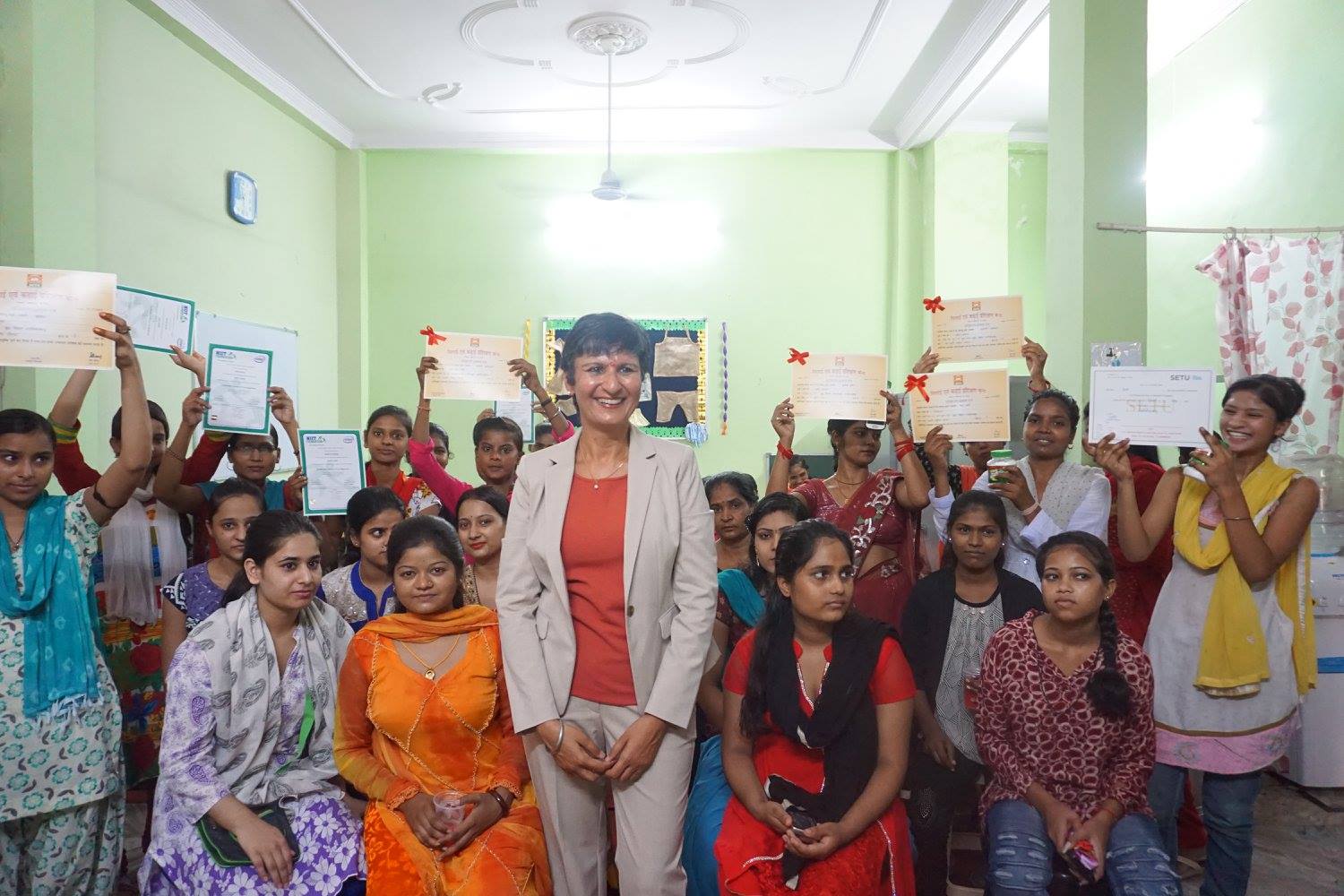 High Commissioner Harinder Sidhu recently awarded certificates to the first batch of 97 trainees who successfully completed their course at the SETU (Skill and Empower the Un-Served) skill centre, Behrampur Colony, Ghaziabad. The centre is supported by the Australian High Commission's Direct Aid Program and contributes towards the Australian Government's commitment to improve gender equality and the empowerment of women
Australia and India sign MoU to strengthen collaboration between textile and apparel sectors
Australia and India signed an MoU to strengthen the collaboration between the textile and apparel sectors of the countries. The MoU was signed by our Deputy High Commissioner Chris Elstoft and Indian Development Commissioner Handlooms and Handicrafts, Mr Shantmanu, in the presence of Indian Textiles Minister Smriti Irani.
Latest speeches by the High Commissioner
Latest Press Coverage